Commercial Representative:
+86 18861266688 Ms. Jiang
Technical Consulting:
+86 13905981265 Mr. Zhang
Email: xmzx333@163.com
Web: www.xlfiber.com
Add: 85 Jinghua Avenue, Xiyuan Industrial Park, Zhangping City, Fujian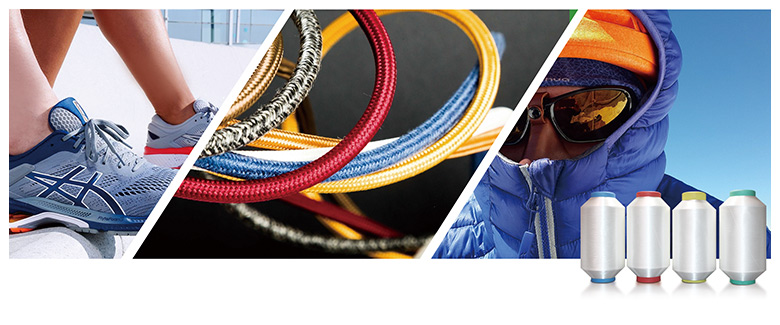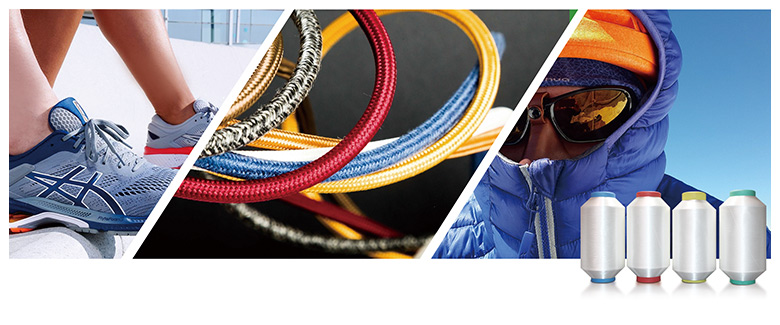 Nylon thermal fuse
Nylon thermal fuse|Polyester thermal fuse|TPU hot-melt mesh|TPU special filament|TPU two-component filament|TPU fine denier monofilament
Product Description

Nylon thermal fuse is a special nylon yarn that is changed into glue after being hot-melted, and has the function of bonding and pasting. It is environmentally friendly, safe and odorless. It is a high-tech product that is developing rapidly in the world.
The low melting point nylon thermal fuse produced by our company is large-scale and serialized. The production and sales volume of the product is close to 200T/month. Both production and sales volume and specifications and varieties rank first in the country. It has passed the European Union (OEKO-TEX@ STANDARDlOO) hazardous substance test and is widely used in international and domestic brand products.
Special thermal fuse for flying shoes
A. Product specifications: 50D, 75D, 100D, 150D, 180D Black and white, color can be customized. B. Melting point: 90℃.
C. Melting range: the initial melting point and final melting point meet the requirements of 3D shoe materials.
Nylon thermal fuse for clothing
It can be applied to lace, seamless underwear, nylon Bondi sewing thread, etc. The main functions of this product: convenient weaving, fusion bonding, environmental protection and sanitation, stiff shaping, increased strength, tensile and abrasion resistance, puncture resistance, no spatter, arbitrary cutting, arbitrary cutting. Play a key role in the innovation of new textile products. Specification: 20D, 30D, 50D, 70D, 100D.
Melting point: 85 ℃, 90℃, 140 ℃, 180℃.
Industry-specific nylon thermal fuse
This product can be applied to parachute cords, cable filaments, high-end carbon fiber cloth, wind power glass fiber non-slip warp knitted cloth, protective gloves, etc.
Specification: 30D, 50D, 75D, 100D, 150D, etc.
Melting point: 90℃, 140℃.
Special hot melt separation yarn for wool
Separated yarn can be widely used in plain weaving, knitting, knitting, embroidery and other processes. After a specific temperature treatment, it can be decomposed immediately without leaving any residue. It can replace the current process with your design to improve production efficiency, save costs,and enhance product quality.
It is most suitable for the separation of collars, ribbing, lace ribbons, socks, etc., jeans stone washing process, pockets, round button fabrics, cuffs, sock sleeves, all kinds of collars, cloth edges, waist skirts, belts and discounts Do the process.
Specification: 111dt/167dt
Matte black nylon thermal fuse
The matte surface has low reflectivity, and the blurring of light is not obvious. The light is emitted to all sides, the light is soft, not dazzling, and it gives people a sense of stability and elegance.
Specification: 100D, 150D.
Drill down jacket fabric (special nylon thermal fuse)
Dyeable and Finishable Nylon Thermal Fuse
Semi-melt composite nylon thermal fuse
LMPA/PA two-component composite yarn
GRS environmentally friendly nylon thermal fuse
Xielong Group High-tech Chemical Fiber Co., Ltd. is a professional supplier of material spinning, weaving and dyeing of shoe material textile. The main products are nylon thermal fuse, polyester thermal fuse, TPU special filament, TPU thermal mesh, PES Hot melt adhesive omentum, PA hot melt omentum, etc.
The launch of Xielong Group's new materials will provide environmentally friendly, safe, and better-performing products for the development of shoe materials, clothing, luggage, furniture, and decoration industries.